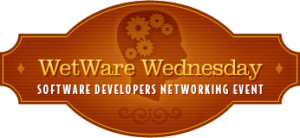 The next "WetWare Wednesday" networking event, organized by the High Technology Development Corporation (HTDC), will feature City & County of Honolulu Deputy Director of Information Technology Forest Frizzell and State of Hawaii Chief Information Officer Sonny Bhagowalia. The theme is: "Hawaii Open Data – All Access," and Hawaii Open Data will also participate.
Bhagowalia has 26 years of experience in industry and the federal government in technical, management and executive leadership capacity transforming organizations using Information Technology (IT), Information Resource Management (IRM) and Business Process Re-engineering (BPR) to achieve mission success and business value. He has served in world-class organizations such as Boeing, DOJ (FBI), DOI and GSA, and served customers such as NASA, and defense and other civilian agencies while at Boeing.
Local software developers and system engineers (as well students and instructors in related fields) are encouraged to come and share their thoughts on transforming government through open data.
WetWare Wednesday will be held on Wednesday, July 25, 2012 at theVenue @ bambuTwo, located at 1144 Bethel Street in downtown Honolulu. Admission is free, $3 discount parking available at Mark's Garage. There will be pupus and no-host drinks, but you'll need to RSVP.
For more information, connect with WetWare Wednesday on Facebook.